Kiwanis Home & Leisure Show
4th Annual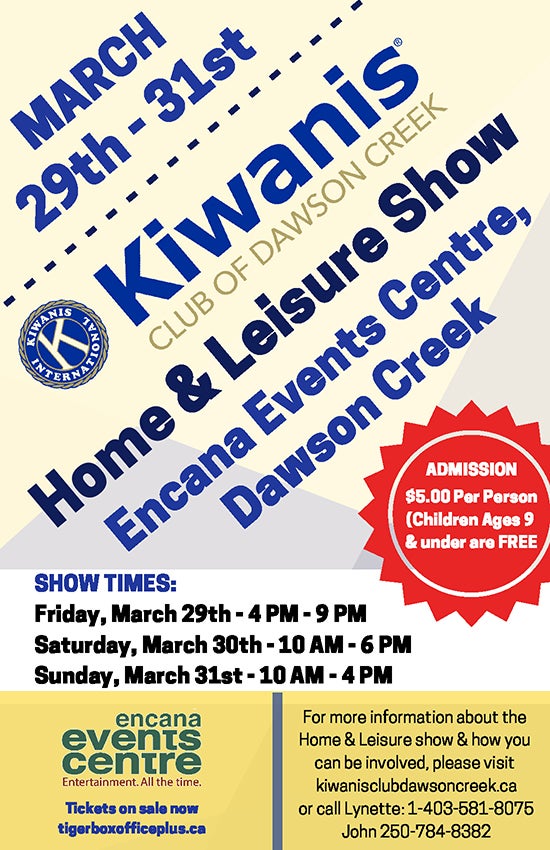 The 4th Annual Kiwanis Home & Leisure show is returning to the Encana Events Centre on March 29th, 30th and 31st, 2019!
Vendor applications are now being accepted! Click here for more information.
To contact the Kiwanis Club regarding the show, please contact:
[email protected] or call John Vetter 250-784-8382
For all the details, follow the Kiwanis Club of Dawson Creek on Facebook - CLICK HERE!
Kiwanis Home & Leisure Show
4th Annual
Mar 29 - 31 , 2019

Tickets $5.00 per person
Children ages 9 and under are free

$5 per person, Children ages 9 and under are free