Wayne and Bev Dahlen Walking Track
PLEASE NOTE: REGISTRATION IS STRONGLY ENCOURAGED TO RESERVE YOUR SPOT
To facilitate reopening, the schedule is planned with COVID-19 safety protocols in place, using current information and guidelines from provincial and national agencies, the Provincial Health Officer and local health authorities.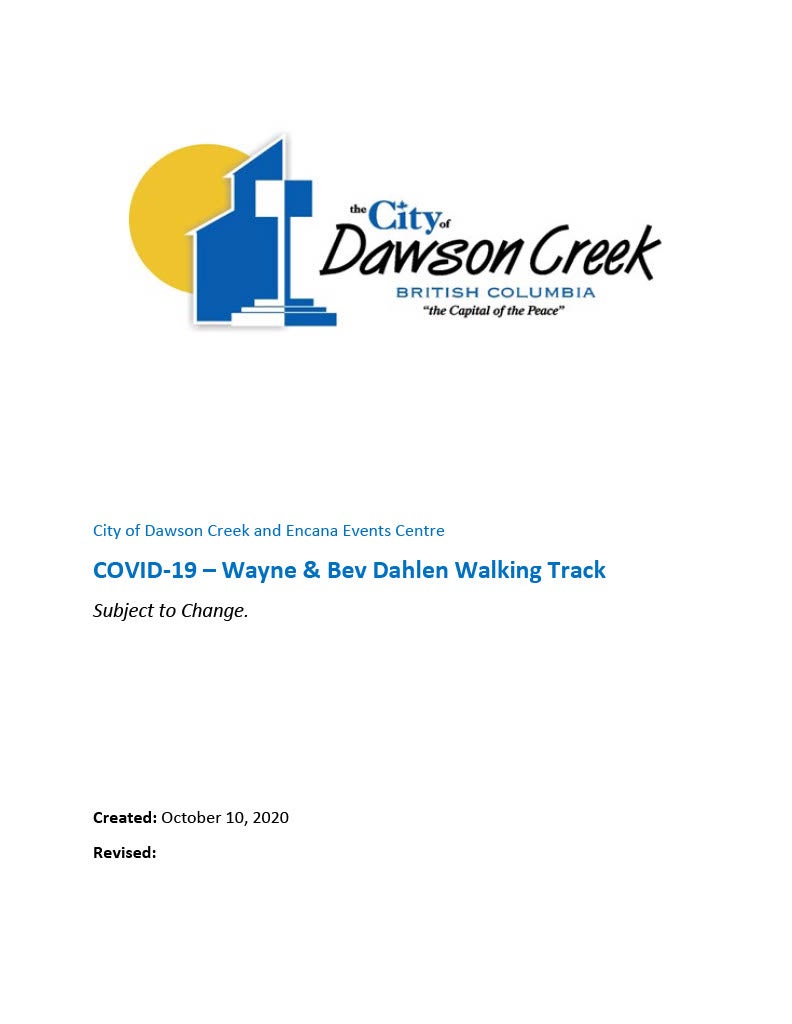 Walking Track Re-Opening Safety Plan 2020 Revised City DC.pdf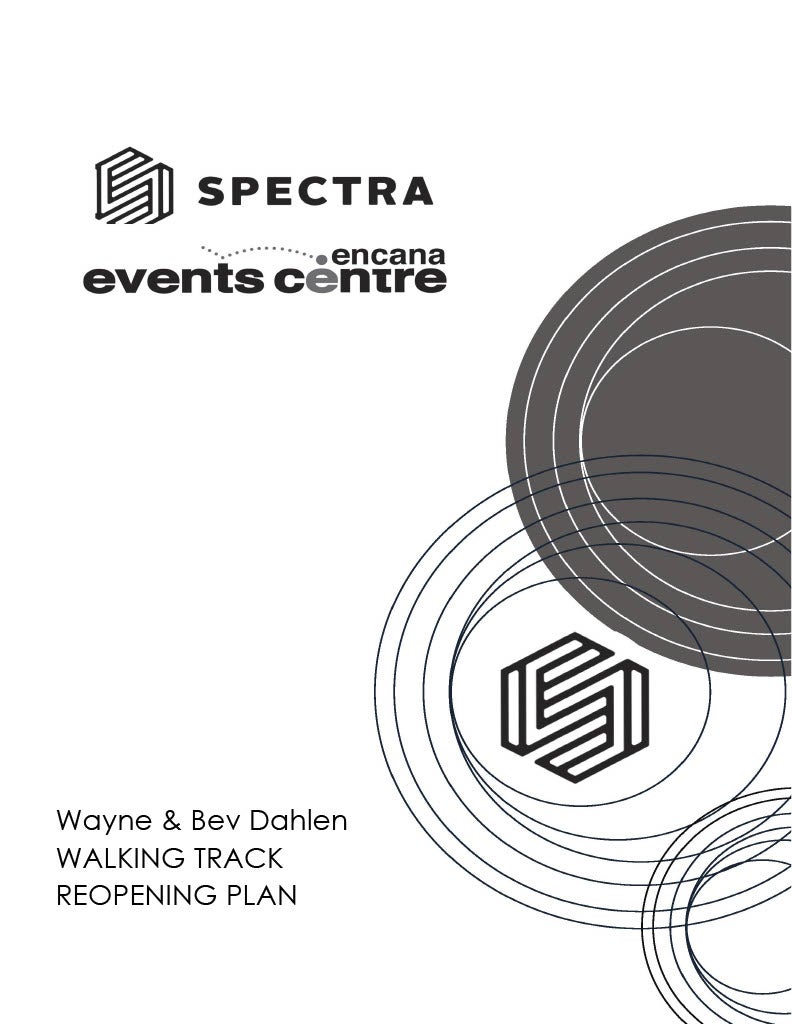 Reopening Plan Walking Track REV Oct 21.pdf
Message from the City of Dawson Creek Recreation Program:
Customer and staff safety is our priority – as COVID-19 is unpredictable, we will continue to adapt or change our protocols as needed. We ask for your patience and understanding should changes need to be made due to the evolving situation.
Due to limited number of people allowed in building, Walking Track sessions are open to residents in Dawson Creek, Pouce Coupe, Area D, Area E and neighboring border communities (Bonanza, Bay Tree, Savanna, Gundy) ONLY.
Details:
Do NOT register if you or a member of your household are exhibiting symptoms of COVID-19 (now or within the last 14 days), have been in close contact with a case of COVID-19 (someone exhibiting symptoms), or have travelled internationally.

SCHEDULE STARTING JUNE 1, 2021
Monday, Tuesday, Wednesday
9:00 a.m. - 10:30 a.m.
12:00 p.m. - 1:30 p.m.
2:30 p.m. - 4:00 p.m.
Register

Register everyone that is coming (including babies in strollers). Maximum 15 people on the track.
Register online at www.dawsoncreek.ca/register

You need an account to register online – give the Kenn Borek Aquatic Centre a call to help you get one set up.

Register by phone:

Sat-Wed: 250-782-SWIM (7946)
Th-F: 250-784-3604

Register in person:

Community Services Office at City Hall (10105 – 12A St)

Access to Track:

Arrive no more than 5 minutes before your walk – access at the pool lobby.
Stairs/elevator available – elevator only accomodates 1 person or one cohort at a time.
Area to change shoes/leave personal belongings upstairs in Walking Track Lobby.
Bring only what you need, leave valuables at home. Lockers not available.
At the end of session, you will have 15 minutes to put your shoes on, gather your belongings and exit through Encana Centre lower lobby doors (no re-entry through pool).

Bring a filled water bottle with you, water fountains not available.
Bring clean indoor shoes with you to use on track (outside footwear must be removed).
On the Track

Users will travel in the same direction
Track divided into a walking and running lane. Users must move to single file to allow space for passing.

Please ensure physical distancing is maintained – in areas where it's not possible, masks are strongly encouraged.