2nd Annual Big Chill Music Fest
In Partnership with SoundinTown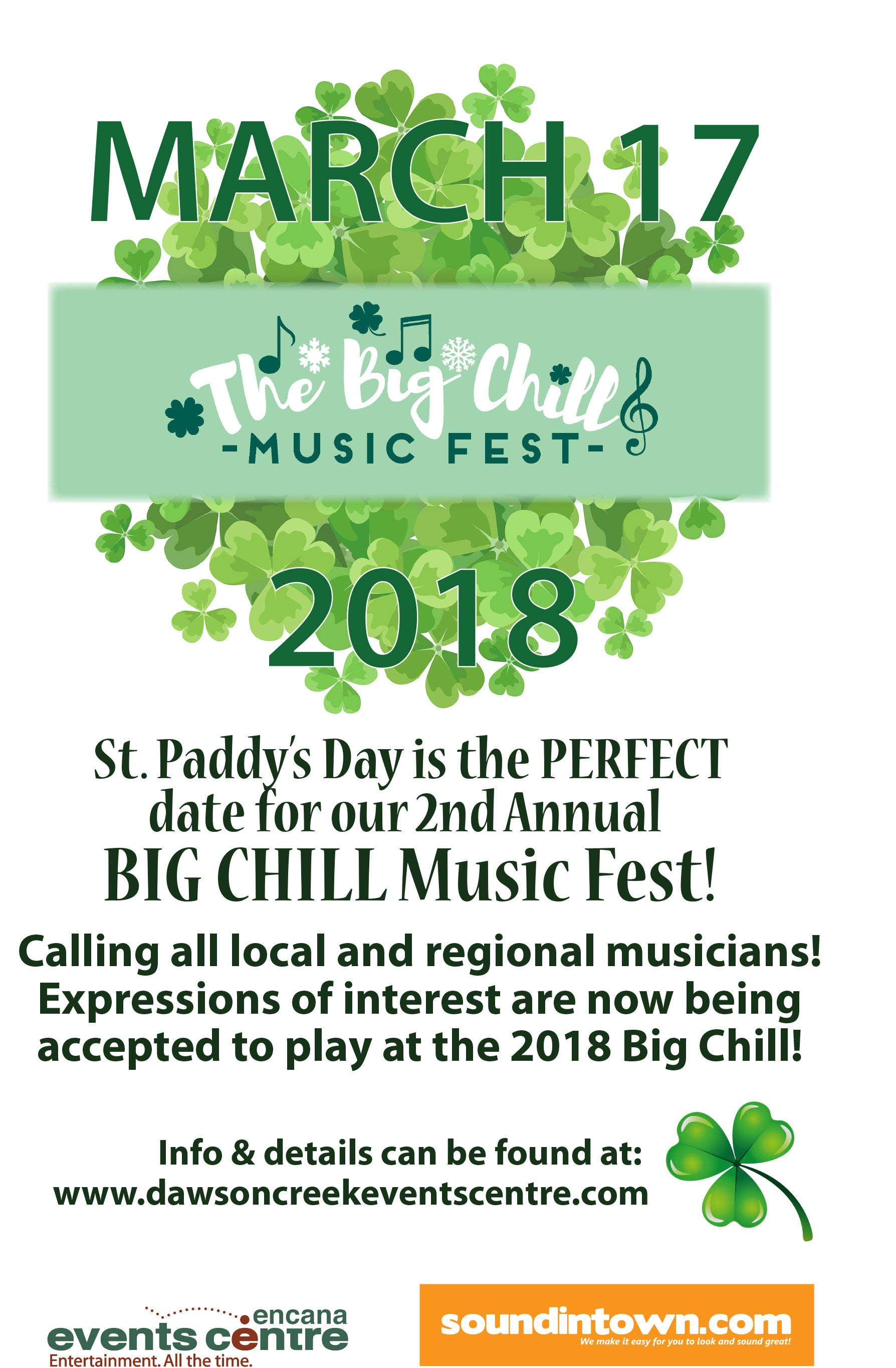 On Saturday, March 17th, 2018 the Encana Events Centre, in partnership with Sound in Town, is hosting the 2nd Annual BIG CHILL MUSIC FEST at the Encana Events Centre.
What is The Big Chill Music Fest? The 2017 Music Fest was designed to showcase our local and regional talent; to give them the opportunity to play on the big stage with full production and lighting, and the opportunity to invite fans, friends and family to come hear them share their music. The 2017 lineup included: Scarlet Sway, The Boreal, The Mechanical Botanicals, D Cline & The Slopes, Lorissa Scriven, Folky Strum Strum, Morgan McGowan & Cover Me, Shake Appeal and This is the Silence.
We have made minor modifications to further improve the overall experience and the premise is the same for 2018: Musicians and bands will play half hour sets and we will showcase acoustic artists during the changeover's – meaning no stopping the music! Music for 4 hours straight!
Expression of interests are now being accepted - PLEASE CLICK HERE or fill out the form below to be considered. Thank you!
2nd Annual Big Chill Music Fest
In Partnership with SoundinTown
Mar 17 , 2018
7:00 PM
7:00 PM

Tickets will be available to purchase on December 18, 2017 at 10:00 AM at www.tigerboxofficeplus.ca, at the Tiger Box Office Plus at the Encana Events Centre.

TBD