9/11 Tribute Stair Climb
Presented by the Pouce Coupe & Dawson Creek Fire Departments
Donations are being accepted until September 30th - LINK HERE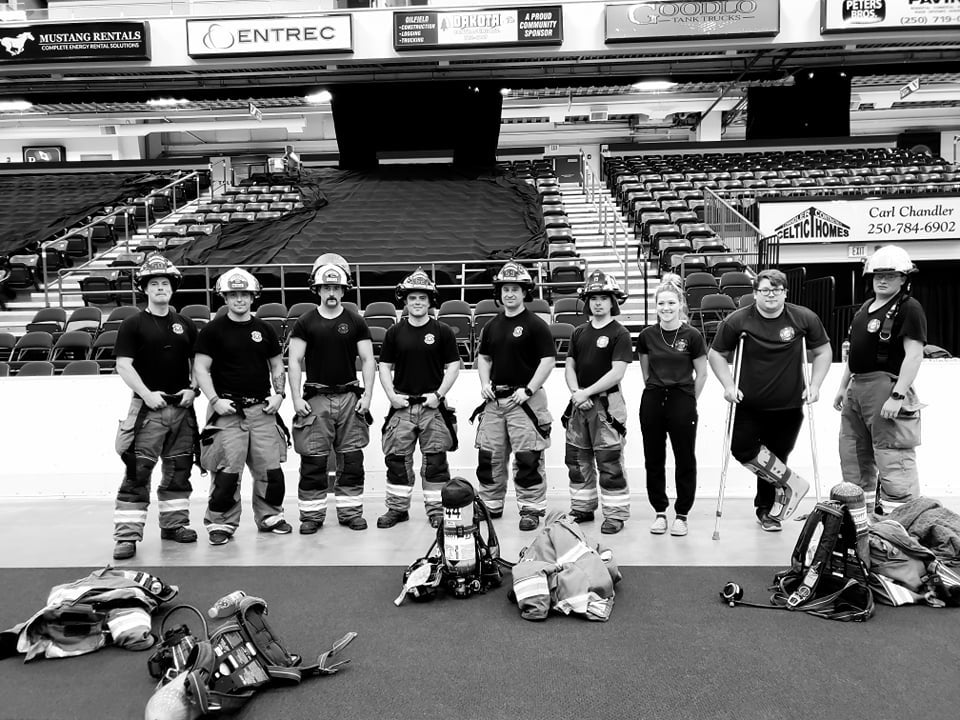 110 flights of stairs.
That is how many flights of stairs that firefighters and first responders climbed on 9/11.
As a tribute to the brave men and women who sacrificed their lives during the tragic events of 9/11, members of the Pouce Coupe Fire Department and Dawson Creek Fire Department will be taking to the stairs of the Ovintiv Events Centre.
This private event will be closed to the public, but we will be posting social media updates throughout the climb.
Please consider donating to the British Columbia Professional Fire Fighters burn fund as a way to support those participating in the climb. You can do so by clicking HERE and following the prompts. There are opportunities to donate $5.00 - $100.00
Click HERE For more information regarding the British Columbia Professional Fire Fighters Burn Fund