Tiger Box Office Plus at Ernie's Sports Experts
December 18 - until 7pm at the Totem Mall
Published: Dec 18, 2015
How's your list coming along? Still have someone you haven't bought for... Well, you are in luck as the Encana Events Centre is hitting the road and bring the mobile box office with them! You can find them in Fort St. John on Friday December 18!
Come and see us and you will be able to purchase tickets right there from us for any of our upcoming shows and you will get the tickets right there too! Perfect for Stocking Stuffers or that perfect gift, the gift of entertainment!
Friday, December 18 - 10AM until 7:00PM
Find us at Ernie's Sports Experts in Fort St. John from 12:00PM until 9:00PM!
Totem Mall, Fort St. John, BC (250) 785-7771
Head over to our Events Listing to see what tickets you can buy... PLUS you can also purchase the Encana Events Centre Gift Card from us. For every $100 gift card you purchase, you'll receive $10 for FREE... Buy $200, get $20!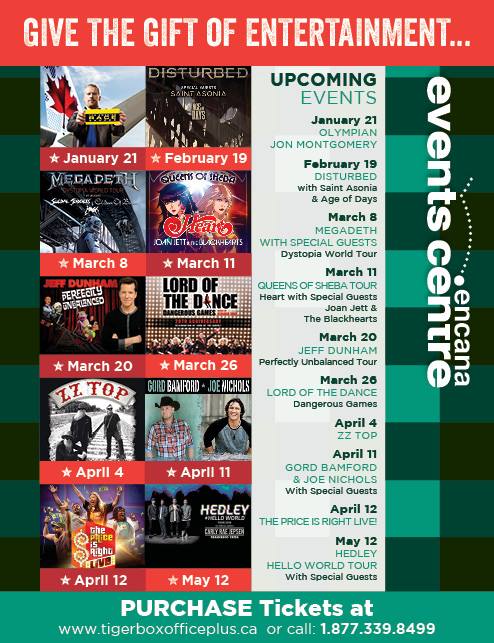 ---
---