Meet Jackie.....Our Secret Weapon
Published: Jan 9, 2020
It is no secret that over the past 10 years the Encana Events Centre has hosted a multitude of talented musicians. What you may not know is that many of those musical guests have left with a very special gift created by local artisan, Jackie Laing.
Since 2012 Laing, the artisan behind A[mi]dorable Crochet, has skillfully created one of a kind Amigurumi dolls for almost every musical artist or group who have graced our stage.
119 one of a kind dolls later....we consider her our secret weapon.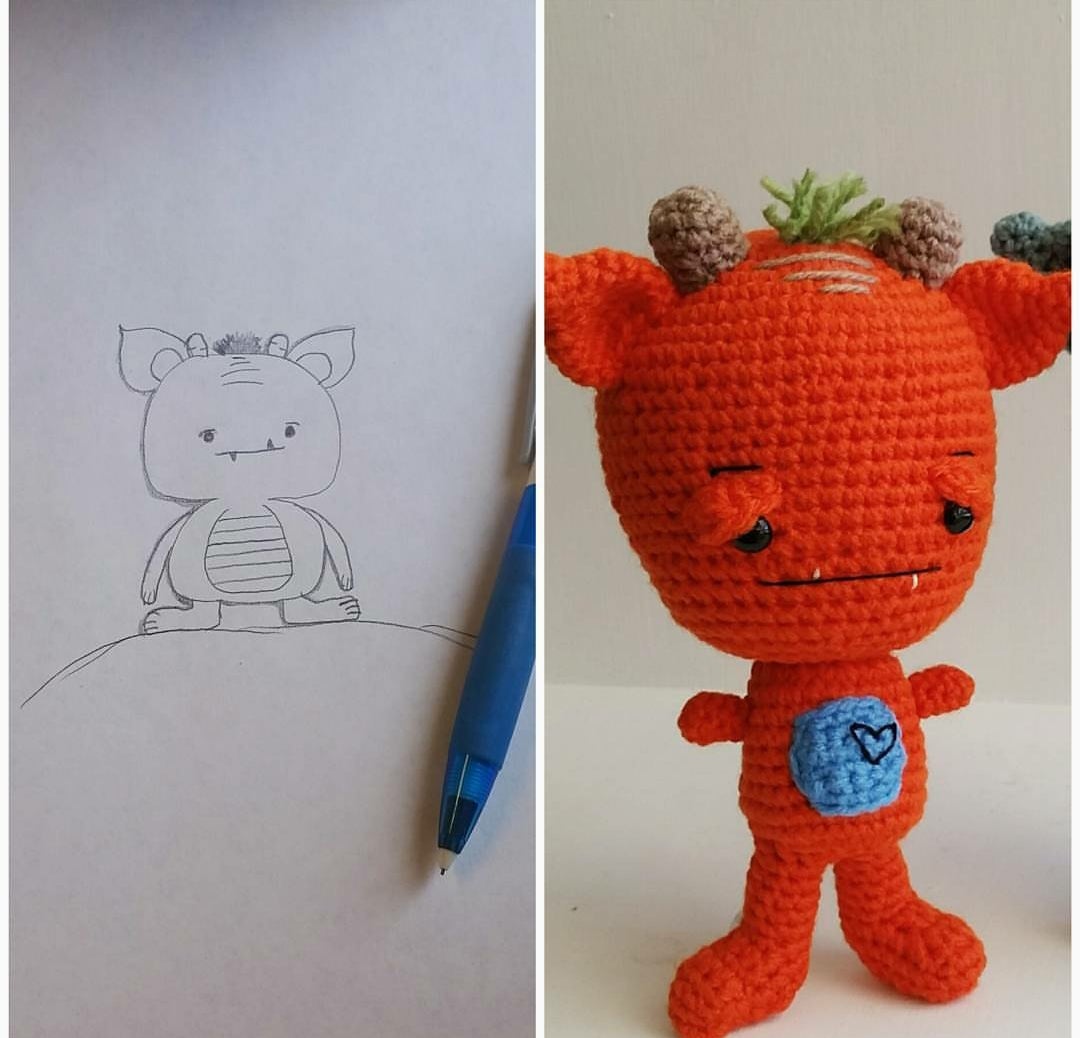 For those of you unfamiliar with this type of art, Amigurumi is the Japanese art of knitting or crocheting small, stuffed yarn creatures. 'Ami' means crocheted or knitted and 'nuigurumi' means stuffed doll. Laing has taken this art form to an entirely new level with her intricate designs and patterns.
Each doll Jackie creates is custom, each with its own individualized pattern.
Our relationship with Jackie began in 2012 when she tweeted out a picture of a doll she had created in advance of Eric Church playing here at the building. One of our staff saw the tweet and as they say…..the rest is history.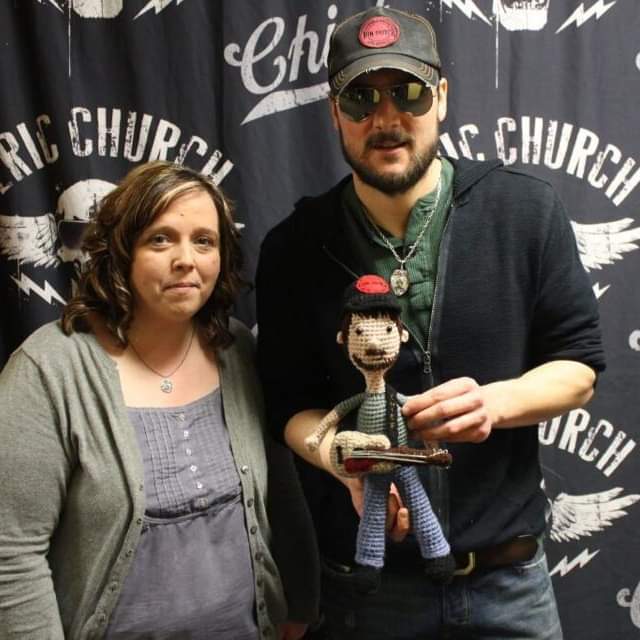 We love the dolls.
The musicians love the dolls.
It has become the signature gift given by the Encana Events Centre and is loved by all who receive their mini-me's.
Jackie was well known in the Amigurumi circles long before we stumbled upon her amazing talent. Back in 2010, Jackie had created a doll as an auction item for the creators of the documentary, The Cove, which won an Academy Award in 2010 for the heart-wrenching documentary about dolphin hunting. Her Dolphin is pictured below beside the Academy Award.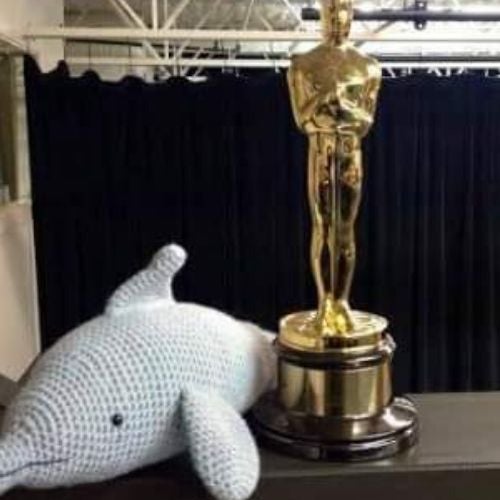 Quietly and without fanfare, Jackie has been steadily making dolls for television stars, Sony Music executives, worldwide not for profits and of course, our guests that come to the Encana Events Centre.
One of the most noteworthy stories is when Jackie created a doll for Jim Parsons, the actor best known for playing Sheldon Cooper on The Big Bang Theory. Upon receiving his doll, Parsons reached out to Jackie with a thank you, sent her a picture of him holding the doll and then gave her an advance tip to watch the Conan Show that evening.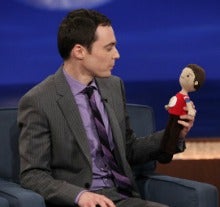 Imagine the excitement when Parson's brought the doll with him to the Conan taping and shared his enthusiasm for the creation with the viewing audience. Way to go Jackie Laing from Dawson Creek!
Another exciting moment was when friends of Gene Simmons (KISS) also reached out to Jackie and requested that she create a special doll for Simmons.
It takes Laing 2 – 3 days to create her masterpieces and a show announce is her cue to begin sketching and pattern making so that we, in turn, are able to present the doll to the artist during our venue trade shot.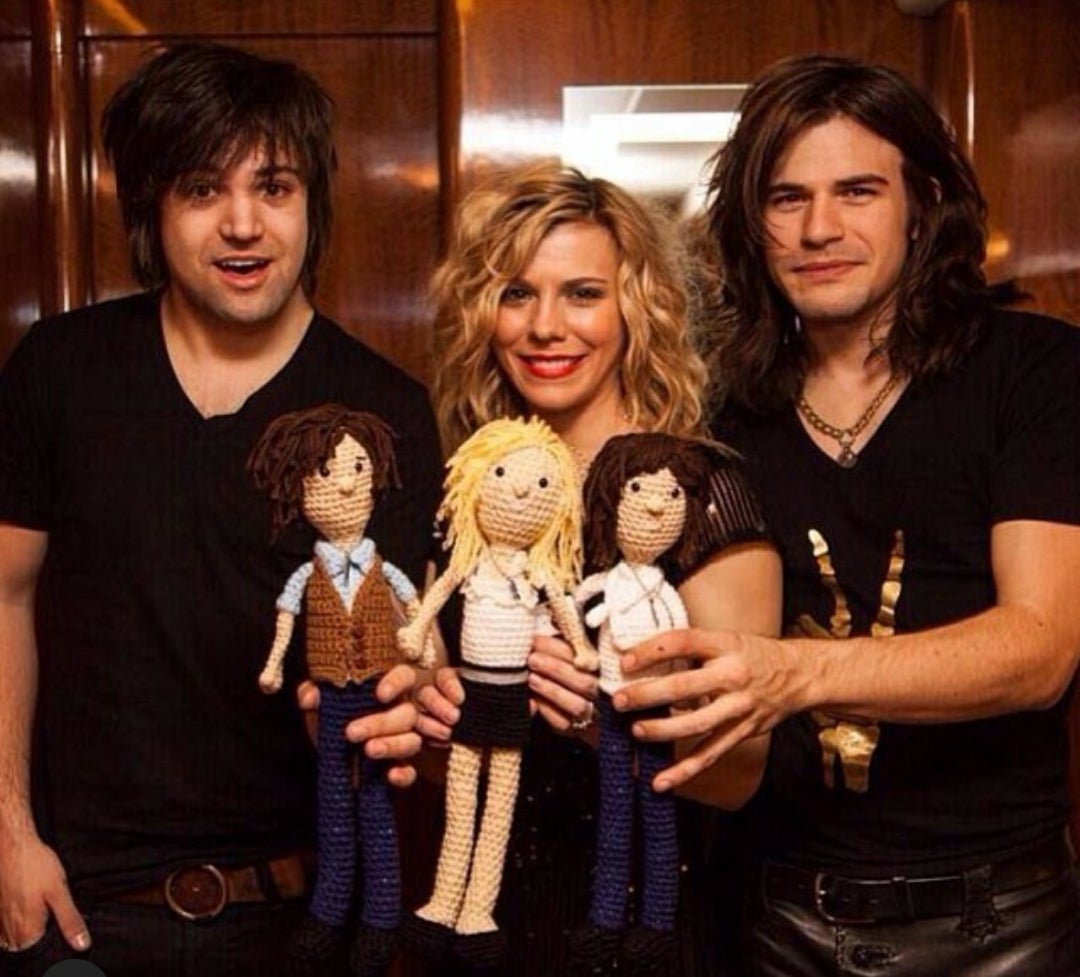 You can check out Jackie's work on her website, Instagram page and Facebook Page - you will agree that she is a very talented woman! We are lucky she is our secret weapon!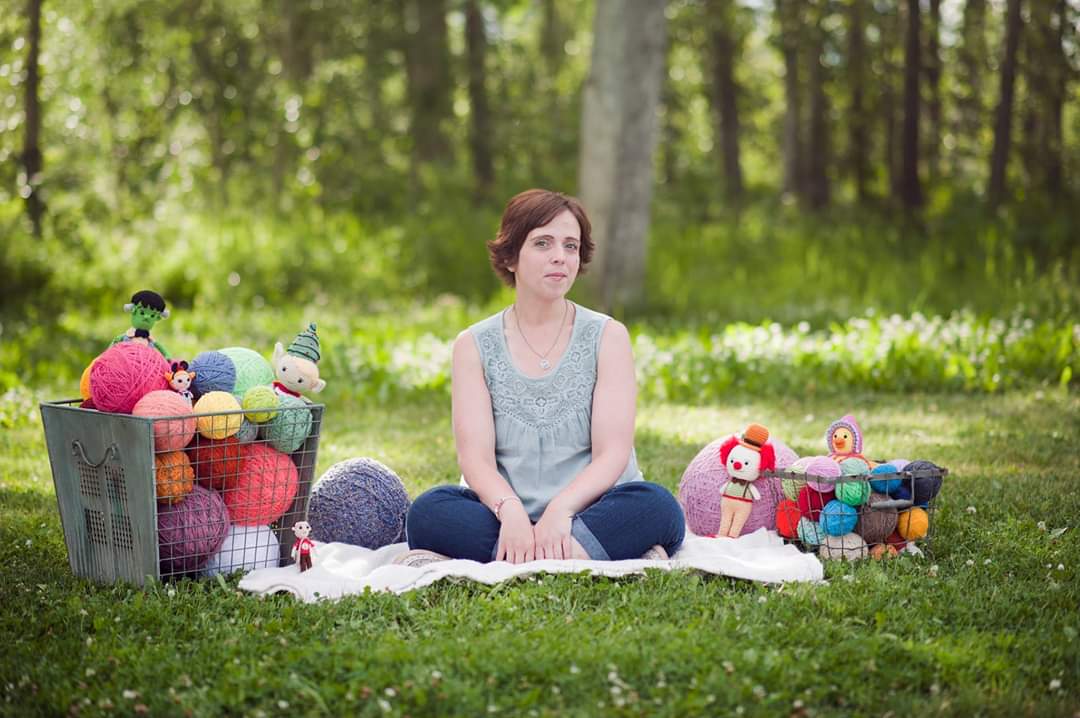 ---
---