DAWSON CREEK WELCOMES THE WORLD!
Published: Dec 6, 2019
It isn't every day that 'The World Returns' to Dawson Creek! After months and months of preparation, we are so excited to be hosting the World Junior A Challenge right here in Dawson Creek.
Hundreds of hours have gone into preparation for the World Junior A Challenge and we want you, our attendees and our community, to have an amazing experience.
Here are some tips to ensure that you and your family have a great experience while enjoying the tournament:
BOX OFFICE HOURS – Our Tiger Box Office will be open December 7th & 8th at 11:00 a.m. December 9th – 15th the Tiger Box Office will be open at 9:00 a.m. If you have a question, please call 250-782-7440
REACH US VIA EMAIL – Do you want to drop us a quick email with a question? Here is the link to our contact us form.
WHEN DO DOORS OPEN? – Doors open 1 hour prior to the puck drop. Remember….we are on Mountain Standard Time.
WHAT ENTRANCE IS IN USE? – There is 1 entrance into the venue for hockey. The Main South Entrance at the front of the building (main lobby) where you will find our WILL CALL and our on site box office.
M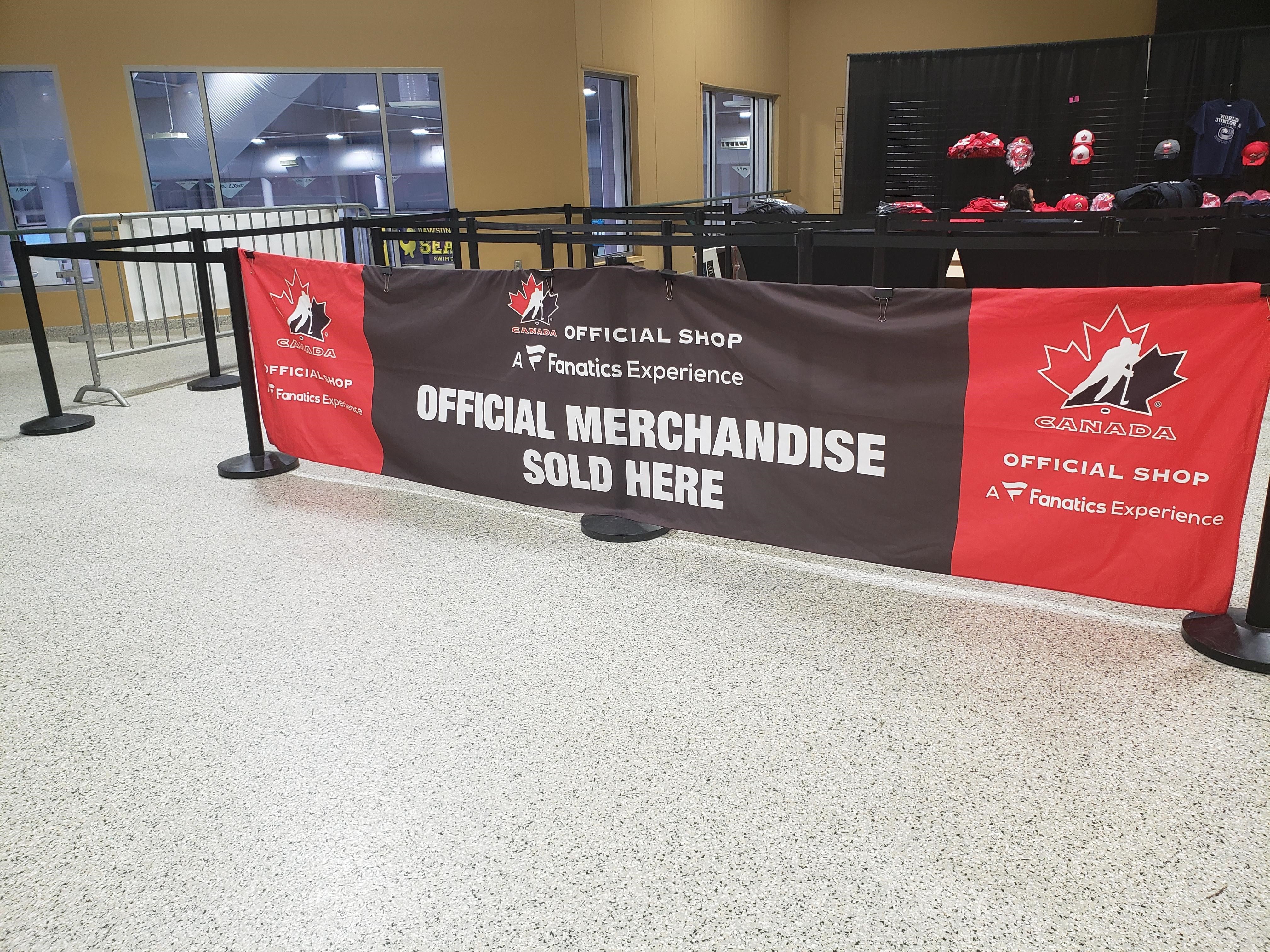 ERCHANDISE – There is a great selection of merchandise available for purchase in the upper lobby. If you arrive when doors open and hour before the game, you have plenty of time to shop before the puck drops.
BRRRR! IT GETS COLD – It can get cold in the arena during the hockey games, even when you are cheering wildly for your favourite team! Ensure you dress warmly.
BEVERAGE SPECIALS – We love to come up with beverage specials that suit our events and hockey is no exception. Overtime Hot Chocolate is available at Concession 1 only. The Overtime Hot Chocolate is hot chocolate with 1 oz choice of the following: Banana Bols, Frangelico, Grande Marnier, Crème de Menth, Chambord, Baileys, Kahlua, and Peppermint Schnapps.
Our concessions and stations are open during the show. Each location will accept cash, credit cards or the Encana Events Centre Gift Card!
A quick note to follow – AS REQUIRED BY LAW, anyone appearing under 30 years of age will be asked to produce TWO pieces of ID, one of which must be gov't issued. ID must have name, date of birth, photo and signature. More information can be found HERE
CONCESSIONS: Our concessions will accept cash, Credit Cards or the Encana Events Centre Gift Card!
PROFESSIONAL PHOTOGRAPHY – Professional cameras are prohibited unless you have received official credentials in advance of the event.
PROHIBITED ITEMS – A full listing of prohibited items can be found in the following listing HERE
LOST SOMETHING? – Did you lose your keys, wallet, glasses or something else while you were in the building? Check with our Box Office – when we find personal items in the building, we give them to the staff at the Box Office for safekeeping.
Visit our website HERE for more information about the facility.
Have a great time!
---
---