Sweetwater 905 Arts and Music Festival
1.5 miles west of Rolla BC
2017 will be another spectacular YEAR of music, literary, visual and performance art, and farm demonstrations.

Located 1.5 miles west of Rolla BC and 16 kms north of Dawson Creek, on the sprawling pastoral home and working ranch of the Mattsons, Sweetwater905 brings together a wide range of talent from the community, the province, and beyond.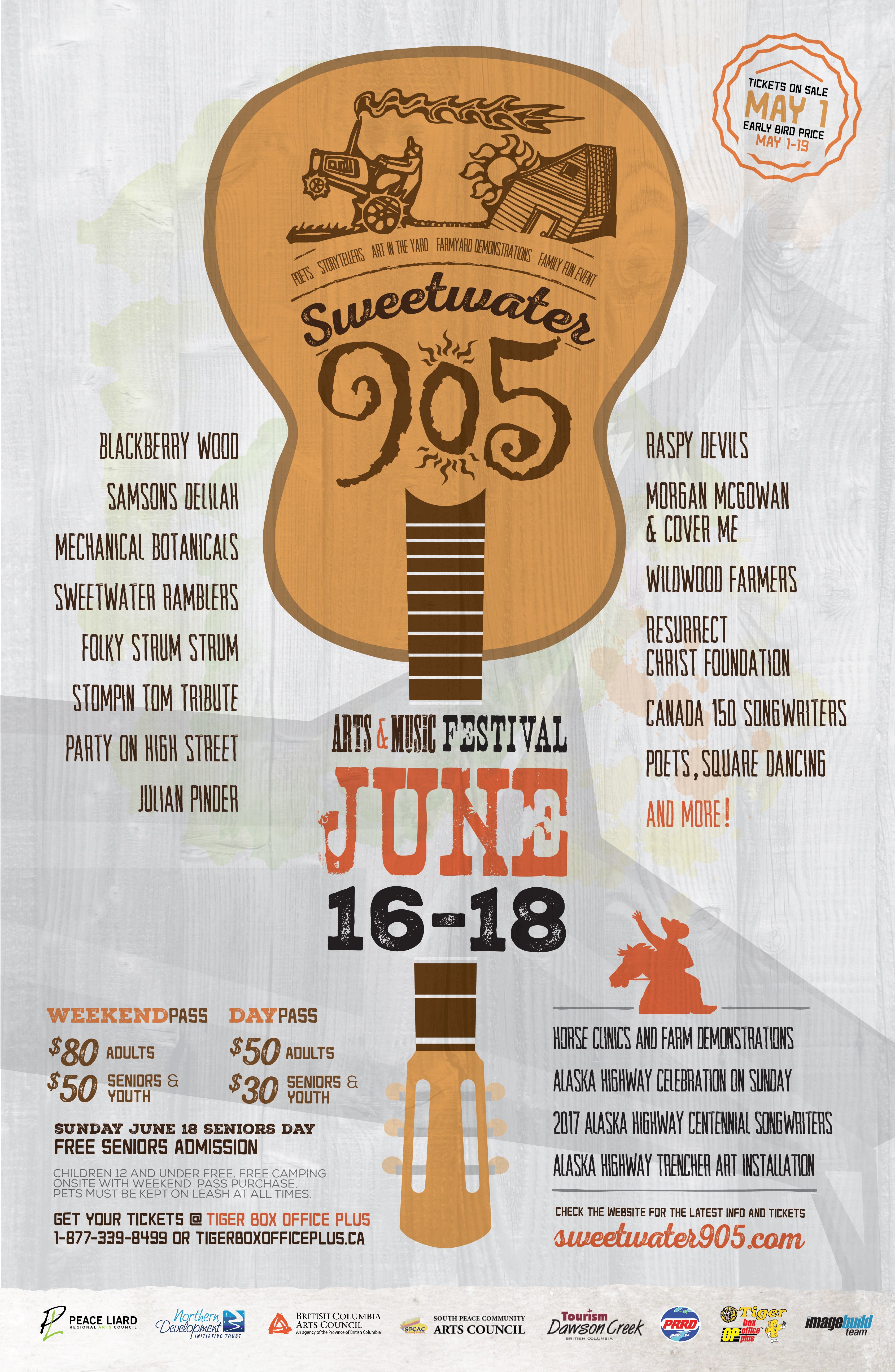 ​​
Showings
Friday, June 16, 2017 TBA
Saturday, June 17, 2017 TBA
Sunday, June 18, 2017 TBA
Sweetwater 905 Arts and Music Festival
1.5 miles west of Rolla BC
Jun 16 - 18 , 2017

Tickets may be purchased online at www.tigerboxofficeplus.ca by phone at 1-877-339-8499, and in person at the Tiger Box Office Plus location at the Encana Events Centre.

Advance Pricing

Weekend Pass
Adult $80.00
Seniors & Youth $50.00

Day Pass
Adult $50.00
Seniors & Youth $30.00

Children 12 and under are free accompanied by a paid adult. Free camping on site with weekend pass purchase. Pets must be kept on a leash at all times.

Check www.sweetwater905.com for the latest info!