Wild Sheep Society 2019 Northern Fundraiser
The Wild Sheep Society of BC is excited to host the 3rd annual Northern Fundraiser in Dawson Creek.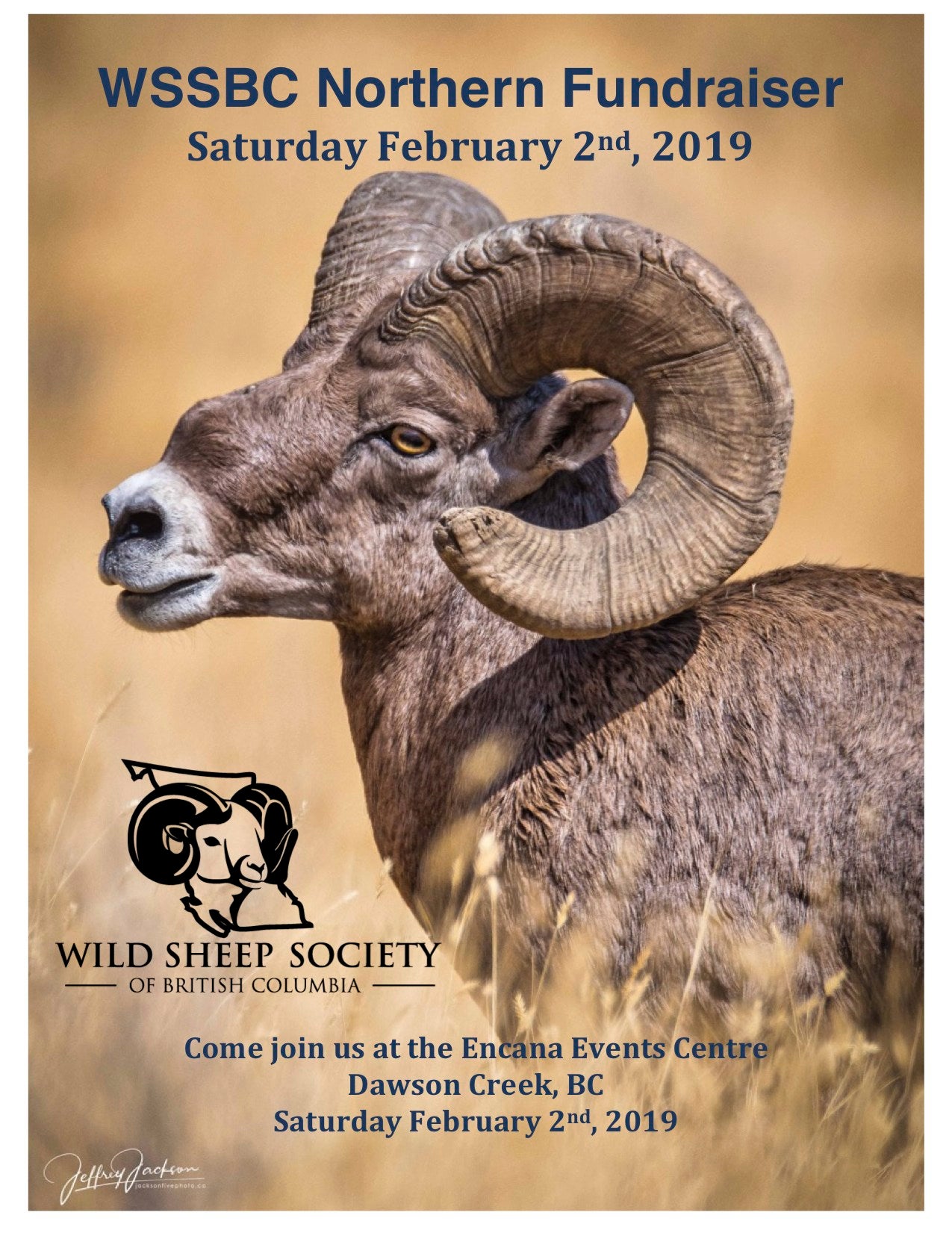 Join us for an action packed evening filled will good food, raffles, silent auction and of course our highlight of the evening, our LIVE auction. Bring yourself, a significant other or a group of friends – check out the table of 10 option to guarantee seating arrangements.
Proceeds from this event will go directly to Northern BC Sheep Projects. The WSSBC are currently working towards having the Butler Ridge and Dunlevy wild sheep herds inventoried with future health assessments planned.
Northern Fundraiser Details
WHEN: February 2nd, 2019 (Schedule to be released in early January. )
WHERE: Encana Events Centre
1, 300 Hwy 2, Dawson Creek, BC V1G 0A4
To register for the Fundraiser please go to the Wild Sheep Society WSSBC Northern Convention webpage HERE
Trouble registering? Contact Sabrina Larsen [email protected] or call 250-961-1908
Showings
Saturday, February 2, 2019 TBA
Wild Sheep Society 2019 Northern Fundraiser
Feb 2 , 2019
TBA
February 2nd, 2019 - Time to be Announced

Registration for the 2019 Northern Fundraiser can be found on the WSSBC Website.