Garden Brothers Circus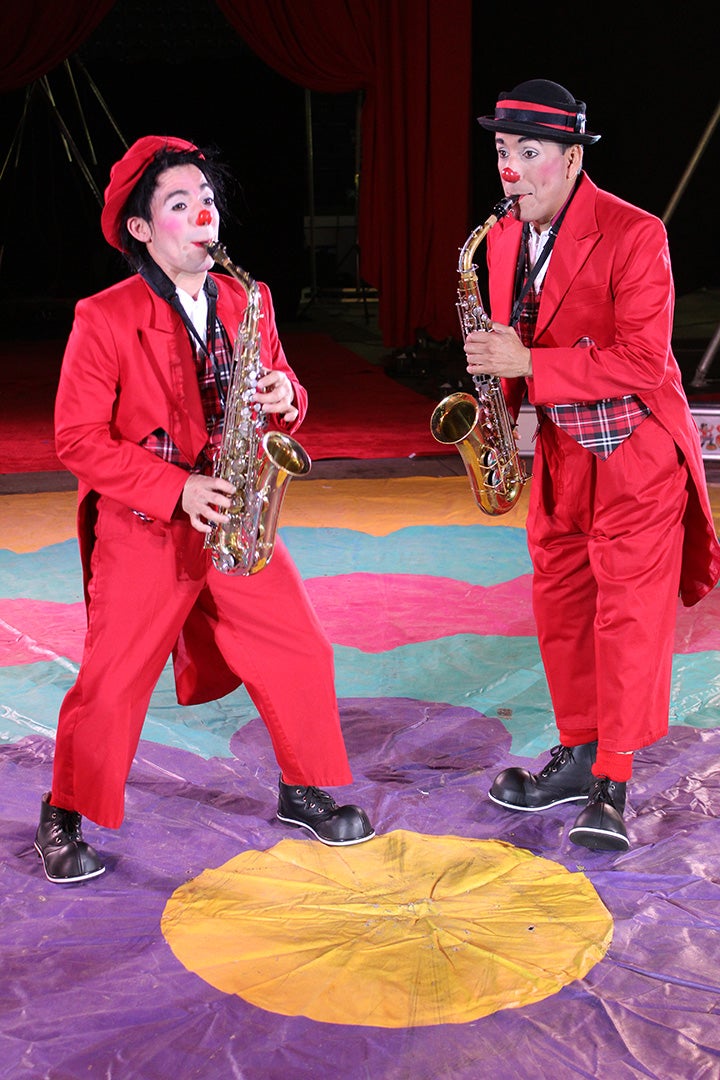 GARDEN BROTHERS CIRCUS gives their audience the best circus at the best prices. GARDEN BROTHERS CIRCUS celebrates 100 years entertaining families throughout North America and "we are bringing an all new, fast paced; totally exciting show to town!"

You'll see the Nitro Motorcycle Cowboys; the Worlds' Funniest Clowns; Natalia, defying death on the 40' swaying pole; the exciting Cossack Riders; a Real Dog and Pony Show; the Human Slingshot; Acrobats, and so much more! Its 1½ hours of excitement and fun at GARDEN BROTHERS CIRCUS.
2 shows to choose from, Wednesday, October 4 at 4:30 PM and 7:30 PM.
Tickets may be purchased online at www.tigerboxofficeplus.ca by phone at 1-877-339-8499, and in person at the Tiger Box Office Plus locations at the Encana Events Centre.
VIP Floor - $40 Adults, $22 Child
General Admission Bowl - $30 Adults, $12 Child
Day of Show VIP Upgrade - $10.00
First 100 General Admission Tickets Sold are $14.95 for Adults
CLICK HERE FOR 4:30PM SHOW
CLICK HERE FOR 7:30PM SHOW

Free children's tickets have been distributed at all elementary schools, pre-schools, day care centers and churches. The Free Tickets are also available at sponsoring businesses in the area.
GARDEN BROTHERS CIRCUS is a production of ICE CAPADES producers and plays mostly 1 or 2 days in each city.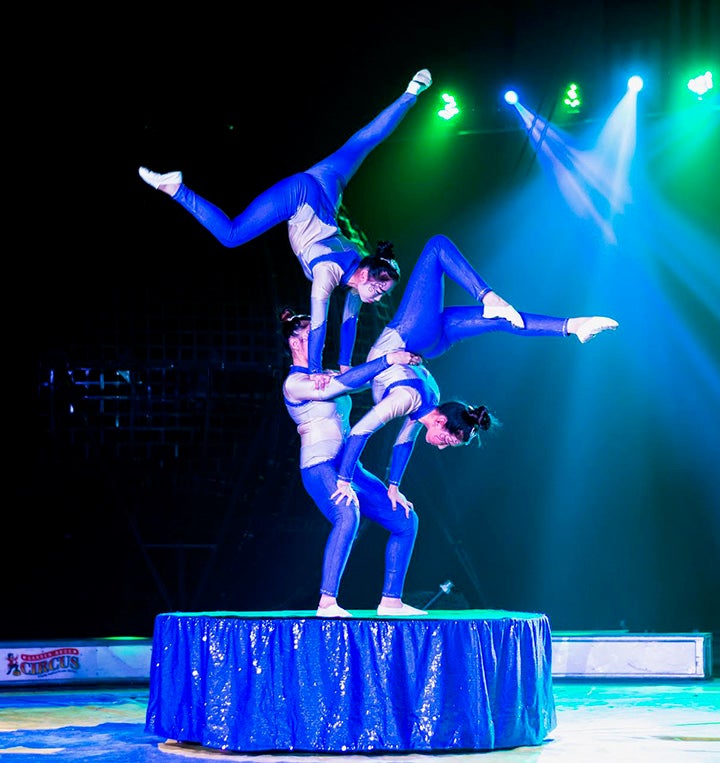 Garden Brothers Circus
Oct 4 , 2017
Doors open one hour prior to the show for the Kid's Fun Zone

Tickets may be purchased online at www.tigerboxofficeplus.ca by phone at 1-877-339-8499, and in person at the Tiger Box Office Plus locations at the Encana Events Centre.

VIP Floor - $40 Adults, $22 Child
General Admission Bowl - $30 Adults, $12 Child
Day of Show VIP Upgrade - $10.00

First 100 General Admission Tickets Sold are $14.95 for Adults
CLICK HERE FOR 4:30PM SHOW
CLICK HERE FOR 7:30PM SHOW

Please note that applicable convenience fees and applicable service charges may apply and varies by point of purchase. Online and Phone Sales End at 10:00AM on Show Day


ONE Free Kid's Ticket is valid PER PAID ADULT. If you have a Free Kid's Ticket, no other ticket purchase is necessary for your child. Free Kid Tickets are valid for children ages 3-12. Children under 3 are free unless they require a seat.

Free Kid Tickets have been distributed to locations surrounding the venue. Including all elementary schools, day care centers, fast food places, gas stations, community centers, churches, and local area merchants.

The Free Kid's Ticket must be presented at the box office day of show in order for the child to get in for free. Free Kid's Tickets can be upgraded to VIP at the door.

Seating is first-come first-serve in the level you purchase. Arrive early for the best seats. Doors open one hour prior to the show for the Kid's Fun Zone.

Suite Rentals: Jerimy Earl 250-795-3308

Photography: NO CAMERAS / VIDEO / AUDIO RECORDING PERMITTED

Code of Conduct & Prohibited Items List: Click here to view our list of prohibited items and other frequently asked questions.

Accessibility: Click here for more information about Accessibility

Smoking and Re-Entry Policy: Click here to view our Smoking and Re-Entry Policy and other frequently asked questions.

$40, $30, $22, $12