School of Rock - The Musical
Presented by DCSS Musical Theatre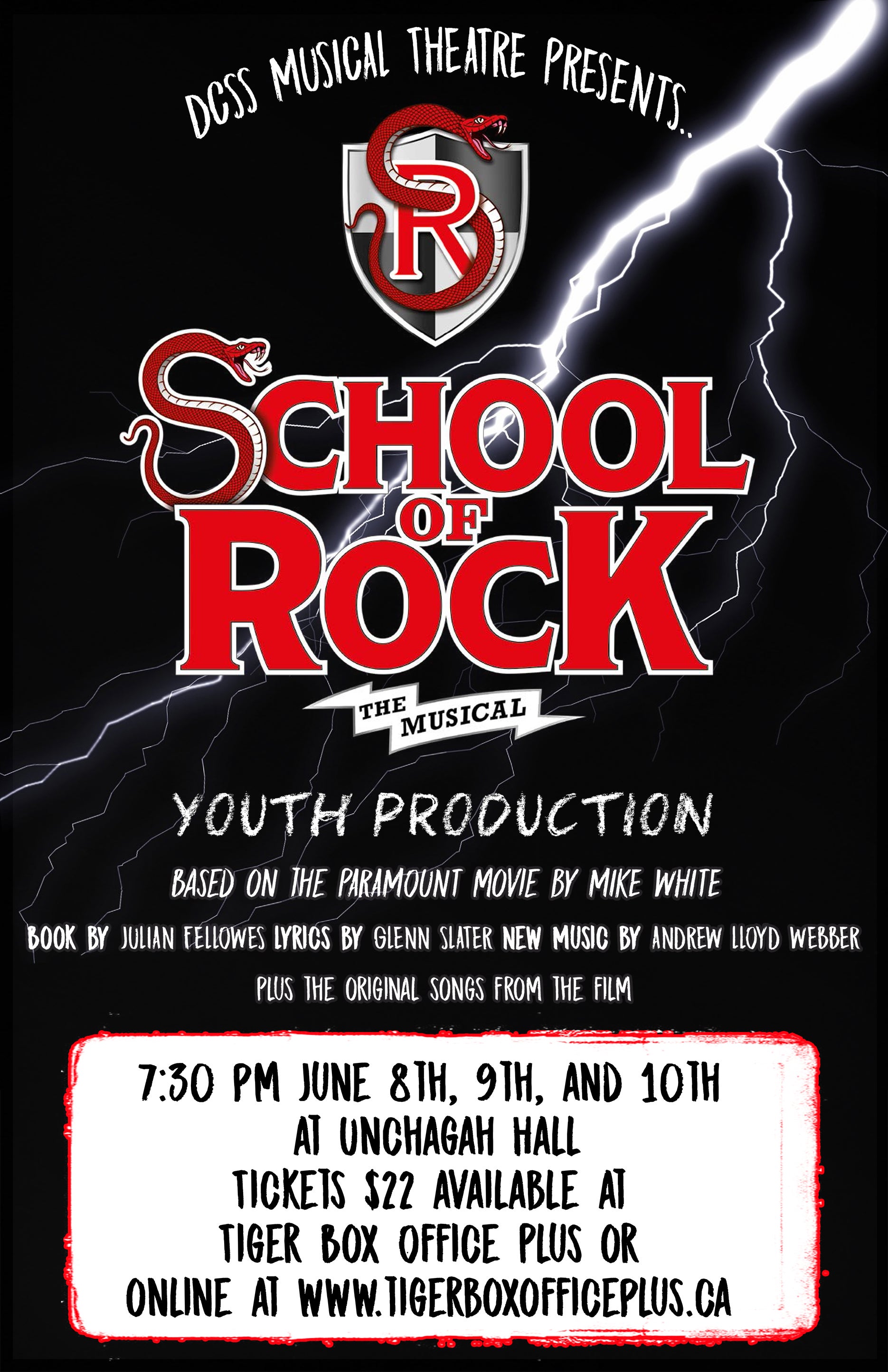 Based on the 2003 movie featuring Jack Black playing 'Dewey Finn' a failed wannabe musician who decides to earn an extra bit of cash by posing as a substitute teacher of a highly prestigious prep school 'Horace Green'. There he turns a class of straight A-students into guitar shredding, bass slapping, mind blowing rock band! Can he get the band to the Battle of the Bands Competition without the parents and the school faculty finding out.

Directed by Debbie Longley
Artistic Direction, Shelley Mowat
Musical Direction, Merrill Flewelling
Play dates: June 8th, 9th & 10th, 2017
Showtimes: All show times 7:30pm
Location: Unchagah Hall, 10808 15th Street, Dawson Creek, BC V1G 3Z3
The DCSS Musical Theatre Program has been running for over 25 years. Students in our class learn singing, dancing, and acting. They also assist in promoting and producing the show. This year many of them are learning to play musical instruments as they will be performing live on stage!
School of Rock - The Musical
Presented by DCSS Musical Theatre
Jun 8 - 10 , 2017
7:00 PM

General Admission Tickets - $22.00

Play dates: June 8th, 9th & 10th, 2017
Showtimes: All show times 7:30pm
Location: Unchagah Hall, 10808 15th Street, Dawson Creek, BC V1G 3Z3

$22.00